7 Common Mistakes In Buyng Your First Home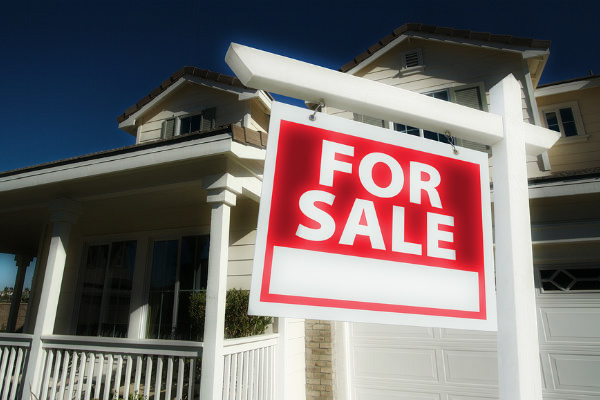 Buying a home is a daunting and stressful task for many Aussies. Being a first-time home buyer, you might overlook a simple factor which will not only cost your savings but distance you with your dream home.
The property market is flocked with smart people who might easily make you their prey. Among them are solicitors, real estate brokers and Realtors who can exploit you without your knowing. Lastly, home buyers are likely to assume related rates like mortgage rates which have a potential to rise in future. Below is an in-depth coverage on the seven common mistakes first-time home buyers make.
Seven common mistakes in buying your first home
Purchasing a home rather than renting one
Home equity and tax benefits are some of the advantages home owners enjoy. However, compared to the high buying costs which include insurance, maintenance fees, closing costs and loan servicing fees, you should opt to rent. Brokerage firms and real estate companies have online calculators where you can calculate your total buying costs and have it broken down into monthly rent. The net amount is often enough to rent a new or old apartment for a longer duration of time. Moreover, for thrill hunters who move from home to home, there is a likelihood of making damages which are costly during repair.
Relying solely on online home-buying information and valuation
Financial advisors, realtors and credit counselors are advocating for online consultations and research concerning your home purchase. Though the Internet is a reliable source of resources, it is time you gave the state offices a visit. Consult with the state of interest and check if you qualify to buy a home there. Interview lenders and solicitors in person to familiarize with the lending process. In a nutshell, the lending process is affected by property market trends hence different states have varying buyer qualifications and unique mortgage company operations.
Skipping home inspections to cut down costs
10% of Australian homes are bought without having an inspection done. Buyers claim to cut down costs though some inspections are as cheap as $450. Inspection is crucial since it dictates how long a home is going to last. It too points out potential dangers which might be mild or fatal depending on the extent of the damage. For safety and to save yourself from huge financial distress, ensure the basement, mechanical rooms, foundation and walls are inspected. Foundation inspections are important especially when it comes to the soil your home is rooted in. Inspection costs vary depending on the size of the house and the way it is built.
Failure to understand mortgage options available
Unlike the past when people had to save money meant for deposit, nowadays you can secure a no-deposit full home loan. Though no deposit is required, such loans attract a mortgage insurance. You qualify for a no-deposit home loan on condition that you borrow more than 80% of your total purchase price. You can evade such added costs buy sticking to the good old methodology that incorporates a deposit. Discuss the two options with an agent who is informed with new stats and trends in the loaning realm.
Underestimating the additional costs
Owning a home is a dream-come-true to many people. There is no more monthly rent to pay nor communal amenity to worry about. However, there are additional costs that come with home ownership. These are follows.
i) Moving costs- Costs incurred during relocating from your previous place to your new home. Such costs might be low when a removals company is hired but high if done without the involvement of a professional person or company.
ii) Home loan financing- To secure a loan, you have to pay some fees during application. Afterwards, valuation of the loan and having it fully settled requires more cash.
iii) Utility payments- Definitely you have to make connections and reconnection of gas, electricity, Internet and water.
Other costs include council rates and inspection reports which incur a huge financial dent.
Buying a home on the basis of design and not neighborhood
New home owners are mesmerized by architectural and interior designs. Some go for homes that have an appealing look and modern fixtures without considering the neighborhood. Some of the posh homes are located in very dangerous locations which range from heavily trafficked streets to crime-prone areas. To ensure you get a good home in a safe and serene environment, drive to the area with the sellers agent and personal proprietor so that you are educated on the pros and cons of your new hood.
Read this article about location's importance in choosing a home.
Poor building and pest inspection
When buying your first home, you will most likely shun having a building and pest inspection done. This leads favors pest infestation which not only pose health risks for you, but also might lead to death depending on the pests. As for this inspection, a building and pest inspection in Liverpool area is a recommended company to hire for the task. Look for a reliable and reputable company that has conducted property inspections for a number of years. You will too be in position to negotiate the prices without compromising the quality of inspection. Lastly, you will be provided with a comprehensive report that will be discussed to ensure you understand the report.
With the above coverage, you can evade such mistakes when buying your first home in future. Save your savings from the devastating financial costs resulting from simple mistakes.